Who Needs a Website and is it Worth the Cost?
As a web developer and designer, it is easy for me to say yes I think you should. Like everything else, it is based on the user and what you are looking to achieve. This itself will vary so much so, that I will briefly touch on key points to help you decide. Here is a breakdown.
Website For Business
Firstly, having a website by itself doesn't do much. It is like having a Facebook account or page. You need to update its content regularly, share the link with people and get the word out by whatever means you can. So if you think just having one automatically generates traffic then you are wrong. So in other words, it's not a once of thing. It needs your attention from time to time to work for you.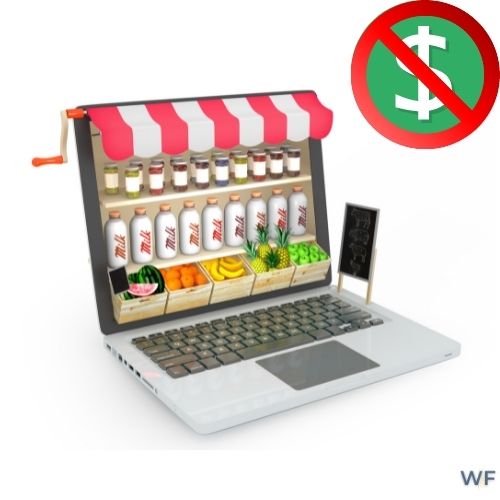 So why do I need one if I can use social media which is free?
For the same reason, you would want to use Facebook, Instagram, LinkedIn, Pinterest, Twitter and WhatsApp for example. For maximum exposure. There are other benefits but essentially you are trying to get the most exposure for your business.
Having a website boosts your professional outlook to potential customers or clients.
This seems to be a general perception, and from my own experience, if I'm looking for a place to buy a car, pest control, clothing and so on. I first look for their website and then for more information rather than some random directory. It's a chance for the business owner to fully express themselves and what they can do for you. Social media is becoming saturated with legitimate and fake advertising and having a website makes the customer feel they can trust you a bit more. Getting a website fully branded and showing your portfolio builds that trust. It means the business went out of their way to spend money to get their own website and domain rather than just creating a free social media account and posting stuff. Of course, there is always a possibility of sites being fake with malicious intent but the fact is, it is more likely to get scammed by someone on Facebook (or other social media platforms) than by someone with a strong online presence and a website.
Selling stuff online?
You can use your own store for this. This may sound like an expensive endeavour but it is more affordable than you think. There is a cost to sell stuff on Facebook or other stores so why not sell on your store. There are of course still costs to use Payfast or Paystack however they are generally cheaper. These are just two examples of pay gates. These pay gates charge per transaction so you don't need to worry about monthly costs. If your store has a lot of products then the fees on other platforms will be even higher. Setting up a store also means you have more flexibility with the prices. For more advanced store features like subscription services, debit order transactions and dynamic cart functions expect to pay a bit more on any platform or website you choose.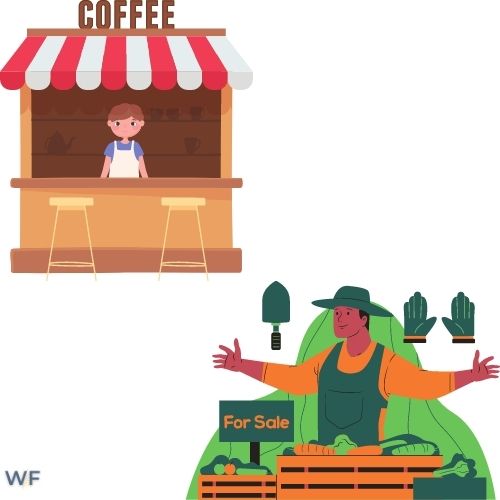 Want to be on the first page on Google?
This point assumes you are familiar with SEO ranking. If you are not, click on the link below to check out that article first. Don't buy into SEO marketers as everyone will promise you they are the best or can get you to the first page on google and so forth. I am not saying they are lying, I am saying they leave out a lot of vital information upfront. Climbing the SEO ranking ladder requires one of three things:
Hard work
Spending Money
Hard work and spending Money
Hard work is free and if you are willing to spend money, by all means, go ahead. Spending money is a catalyst but be sure you do so on genuine methods or risk-averse effects. It can take many weeks for SEO rankings to take effect and often, depending on your niche, it can take months or years to make significant progress. If you are to spend money, there are reputable SEO companies that can help you, just ask for references.
Are you a business with complex needs?
These needs go beyond the typical website, for example, an internal business portal CRM, helpdesk software, an interactive product catalogue, stock management, school management software and so on. This type of website will naturally cost a bit more and it depends on the level of customization and integration required. No company in the world would tell you what it will cost without understanding your business needs first. This is of course unless you are technically inclined, understand exactly what you are looking for, and how it will work. There are off the shelf solutions which you can explore in this case. Regardless of whether you go with an off the shelf solution or through a web developer, there are going to be pros and cons.
As a business, you must first create a requirement document that outlines the must-haves and nice to have. Thereafter you explore the options available to you. Without a starting guideline, expect scope creep and prepare to pay more overall for a solution.
Lastly, is my business too small to require a website?
This is a common question and not a considering factor. As you may have deducted, if you are a business, having a website can add value to your brand and business. The question that follows is can you afford one. The price for a website varies greatly. So if you can afford one get one, if not, then it is not the end of the world. Some types of businesses don't have to have a website earlier on.
It doesn't matter the size of your business, what you do or how little you earn, you know your business better than anyone else. Take the time to study the market you are in, your budget and what you have to offer. You will know if you need a website or not.
Web Force can provide your business with a managed website solution that not only suites your business needs but also your budget, no contract. This is a basic website where you can display everything someone needs to know about your business in a professional and well-maintained platform.
For Personal use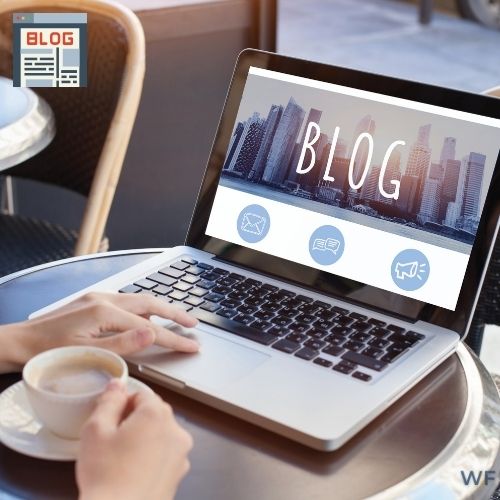 When some people think of personal websites they think of blogging. Well, they are right, mostly. There are over 600 million blogs on the internet with about 31 million active bloggers (2020).
This covers every topic you can think of. But don't be intimidated by those numbers, this encompasses different languages, all geographical locations, every category, very bad to amazing content and the fact that only a handful of that number will be writing blogs in the next 5 years.
Blogging can turn into a business but it should start with being something you enjoy and do for fun. You get to express yourself creatively and intuitively in a format that you control. So if you want to start a blog about something useful to someone else and manage your very own site, go for it.
If you are a recognized or a prominent individual like a singer, comedian, actor and the like. Having a website to tell people who you are, and not what the media says you are is a good enough reason.
A painter/artist that wants to show off their works of art. Having a website is a great way to display your portfolio.
Doesn't matter what your intentions are, it is your personal space. If you have the budget for it, why not give it a try.
For Non-Profit, Education and Clubs
This one slips through the cracks most of the time because there is no central decision-making committee, lack of finance, non-consensus etc. I'm sure you know what I mean. Yet many of these types of institutes need exposure. Websites are generally cheaper than they were before so maybe now is the time to start looking to get one.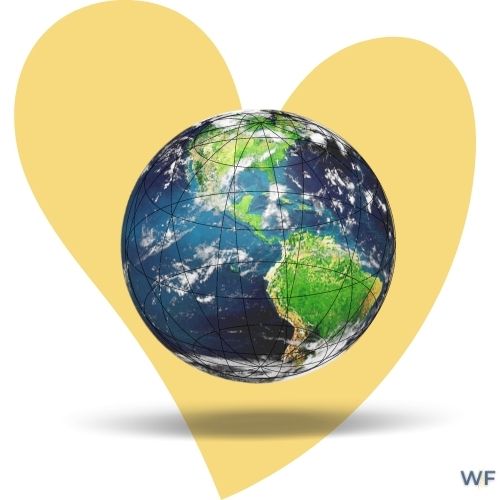 If you didn't already know, Web Force is provides a discounted for these types of qualifying institutes, registered or not. For more information visit Business Start-Ups or, contact us at admin@webforce.co.za. Also if you would like to sponsor an institute that does not have a website, you can contact us or get the institute to contact us.
If the answer to "Who needs a website?" is "I do", then contact us and we will be happy to help