Website Solutions Built For Business
Website designs for any size company or organization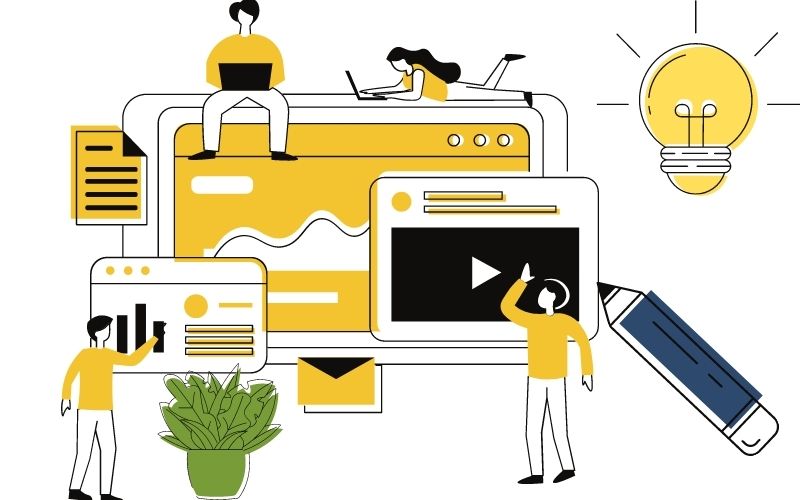 A pandemic, riots, heavy rains and flooding, political unrest, inflation and raising fuel prices, it leaves you to question how you can do business in such an environment. The truth is, that throughout human history there has been more turbulence than calmness. It is only those that constantly adapt to an ever-changing environment that survive. The same can be said about your business. Going into the future requires that you stay ahead of the curb and adapt how you do business.
If you are still relying solely on flyers and billboards, then unfortunately you are already part of the 50% of businesses that will fail. If you have an online presence which you manage yourself then you understand the importance of online marketing and how time consuming it can be.
Web Force can help you enhance your online presence and strengthen your brand image without hurting your pocket. Our packages are designed for South African small businesses in mind. That means we provide tailored solutions at affordable prices by cutting away unnecessary add-on services that don't really benefit you, employing local talent and focusing on growing your business. Because we believe that building a partnership is the key to success.
GOOGLE & FACEBOOK
What Others Say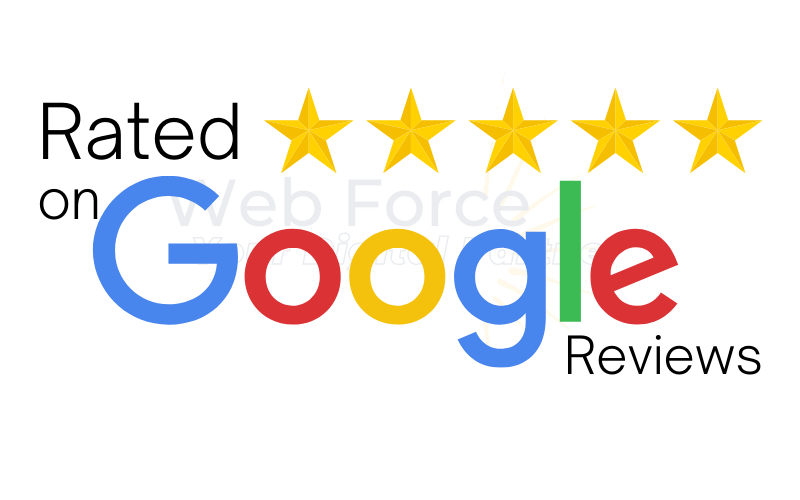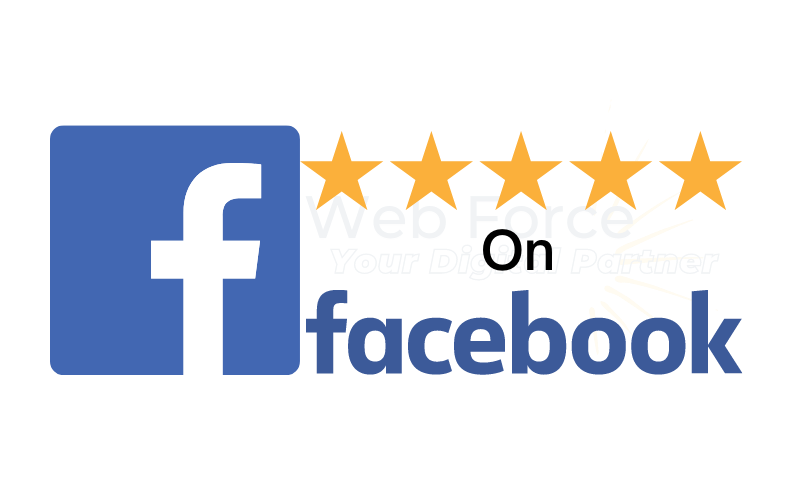 WEB FORCE
What We Do
As your digital partner, our primary focus is taking internet technology and make it work for you and your business. With so many different online solutions available and new ones every day, it is hard to pin down what is right for you. Running a business and taking the time to keep abreast of new trends can be time consuming and it can be a challenge for business owners to determine what to do and what not to do.
This is where Web Force comes in, we take care of all of that for you. Whether you in the market for a website solution that is right for you, graphic designing that meets current online social trends, digital marketing strategies to grow your business, bulk emailing solutions or even just a personalized email address.
All services we provide are structured so you need not worry about the technical and development side of things. The solutions we provide are deployed in such a way that it is customized to your needs and easy for you to manage. We do these so well that we keep finding ways to optimize these solutions and lower the cost for you. That is why we are South Africa's Cheapest Professional Website Provider.
PROFESSIONAL WEBSITE DESIGN
Get a Professional to Build Your Website
DIY solutions lack SEO Optimization, scalability and often compromised server performance. Thereafter custom features or add-ons will cost you an arm and a leg. The bottom line is there isn't enough transparency for a non-technical individual. Hence many people clued up or have experience tend to lean towards professional website developers or designers. A website design on the other hand can make or break the message you try to convey to your potential customers. A great website design is easy to use, delivers your message, and seamless on all devices.
CUSTOMER SERVICE
Premium Support
We pride ourselves in providing premium support for all our services. We prefer a more personalized approach to support and believe that in order to grow, our customers need to grow.
NO HIDDEN FEES
No Contract
No long term obligations, no commission, cancel at any time. The last thing anyone wants are surprise bills or hidden costs. That is way we are transparent with our costing so you know exactly what you are paying for.
MAKE MONEY
Affiliate Program
If you have a recurring service with us, you qualify for our affiliate program where you can make money for every sale. This includes any recurring fees on customers you bring in.
About Web Force Services
Professional Website Solutions For Your Business
Get more than just a website, get peace of mind that you are getting the best for your business. All solutions we create, efficiently utilize resources with no unnecessary add-ons that will slow your website.
Managed Solutions
Forget about updating your website, backups and fixing issues, we take care of all that at no additional cost.
Security and Performance
Like most Web Developers and Designers worth their salt, security and performance are a priority which goes hand in hand. All solutions we provide are monitored for threats in real time and secured using industry best practices. With our Performance Driven Design you get the best of both worlds.
Add-on Services
Pay for only what you need and nothing for what you don't. We do more than just websites and when your business needs grow, it's easy for us to help you.
Location
We are located in Durban and serve clients throughout South Africa. We have clients in Johannesburg, Pretoria, Cape Town and many other locations so you can rest assured we know what it takes to please the demanding South African market.
Quick Reads To Sharpen Your Knowledge
With the invention of anything used by the majority of the society there are going to be pros and cons and in the "digital age", technological devices are no different. There are people alive today that were alive when phones, computers and other gadgets were unheard of. Yet we cannot see the foreseeable future without…
Learn some simple techniques on how to stay safe when shopping online and what to do if you have been scammed or hacked.
But why use an online business directory? You may be wondering why I need to use online directories when I can use Facebook, Twitter, or Instagram to market my business. The answer is simple. More exposure. Big tech has certainly cornered the market with online business advertising but there is still room for local directories….