Web Designer, Developer, Builder. Whats The Difference?
Web Designer, Developer, Builder. Whats The Difference?
A web developer, a web designer and a web builder enters a bar. The bartender comes up to their table and asks them what they are having. The web developer says, "I will have a whiskey with ice." The bartender asks the web designer the same thing. The web designer says, "I'll have a glass of white wine." The bartender turns to the web builder and asks him the same question. The web builder says nothing because it is not alive..*cringe*
A web builder is not a title or person itself therefore it cannot think and make intuitive decisions. A user wouldn't necessarily know how to really make the most of it. Web builders themselves aren't bad nor is it a wrong way of doing things. It all depends on what you are using it for and how much time and money can you afford regularly. Also, I am sure with time a user would learn useful techniques. However, I would not put them all on the same scale and I will go into detail below.
Web Developer
First, I'd like to clarify the differences between a web developer and a web designer. A web developer is someone who focuses on the technical aspects like the website environment, the web server application and front-end development like HTML, CSS, and JavaScript. This is not to say they are not interested in the design side of things. When new functionality is required or not working, it is the responsibility of the web developer to build or correct it.
Web Designer
A web designer focuses on the front end of a website. There is a misconception that web designers only focus on the layout, images, graphics and so on. The design aspect goes a bit further into how something works. The layout, graphics and images are part of the UI or user interface. Additional focus points of a designer which make up part of their core responsibilities are how something works. This is known as UX or under experience. They are both self-explanatory as you can see by the name.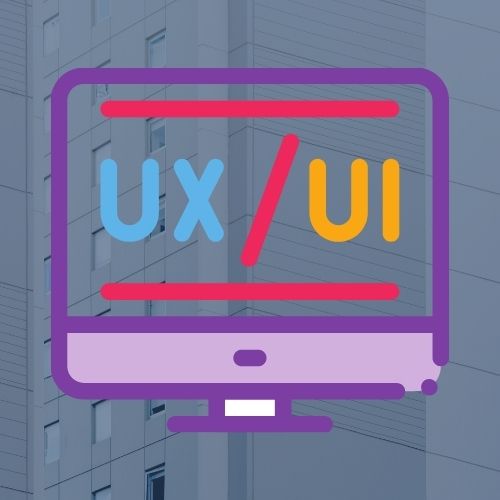 Here is a simple example, UI is how a menu bar on a webpage looks when you click on it. UX is "the bar should be on the top left to avoid overlapping the banner and when you click on it, it should show all items without a sub-menu structure". Of course, this is only an arbitrary example as UX goes much deeper than this. UX is not an exclusive task of a designer, but it is closely related to their tasks.
As you may have noticed, in these two functions, the web developer and web designer would need to work very closely together to achieve a result. It is common for these two functions to be performed by the same person.
You may find this article interesting: https://webforce.co.za/how-web-design-went-from-being-a-nice-to-have-to-a-must-have/
Web Builder
This is an application that you use to build your website. They come in a variety of alternatives and brands and are commonly built with non-technical users in mind. They make it easy for anyone to own their website. It's normally ready instantly for you to start building a website.
Some popular web builders are:
Wix
Squarespace
These are just some you can check out and most of them offer a free plan you can use to try out some basic features. The free plan won't allow you to operate a fully-fledged site but is enough to give you an idea of how it works and a rundown on some basic customization and setup. The pricing that you see with these sites are inclusive of hosting and you don't deal with or manage the backend at all. Your first and only interface is the management dashboard from which you operate your website.
Conclusion
So now hopefully you know a bit more about these three aspects. It comes down to two options because very often you will have a designer/developer teamed up or the same person when choosing this option vs going for a web builder yourself. So, I have broken down the pros and cons of these two options below for your website.
| Web builder | Web Developer and Designer |
| --- | --- |
| Pros | Pros |
| Easy to use | Up-to-date best practices employed |
| Designed for non-technical users | Cleaner design, less noise in the code, improved performance |
| Can be set up quickly | A higher degree of flexibility |
| Cons | Cons |
| Limited functionality, paid add-ons can be really expensive | The initial cost can be high |
| SEO website optimization can be expensive to achieve and often not standard | There are often costs associated with standard and non-standard changes or development after initial development. |
| Limited standard customization | Lead time for changes required |
| Much more time required by you to build and support the website ongoingly | If hosted by the developer/designer, then it would be managed and maintained by them. |
*applies broadly across the industry
It is not a simple decision to make. Then again after going through the above, maybe now is a simple decision for you. My intention is for you to be happy that you made the right choice given your unique needs. Go and check out different web builders and play around with them. When you become really invested in a website, changing to another option can sometimes be costly and time-consuming.
If it is not for you, get in touch with Web Force and we will help guide you. Advice is free. Speak to us for a free quote based on your requirements. We are the cheapest professional web agency in South Africa and you get to have the access level that suits you. All cost includes hosting, and initial website development and we only charge for ongoing changes if it exceeds our fair usage policy.
Good Luck!