Web Design in the Past vs. Today
The history of web design isn't a linear history. Instead, it has a lot of ups and downs with a great variety of styles.
Web design is an art that has evolved over the years to accommodate the latest technology. It's not just about how visually pleasing or interactive sites are; it's also about the functionality, speed, optimization for devices, and more.
Website design is not just about the aesthetics, it's about how easy the layout is to navigate. A good website design should be user-friendly and appealing to readers without being too cluttered.
There are many factors that play a role when designing a website, so it's important to find out what your target audience is interested in. You can do this by researching what they read on other websites and what kind of content they share with others on social media platforms. Once you have compiled this information, you can be better informed about what type of content they want to see on your site.
When creating a home page for your site, make it clear who you are and why people should care about visiting your site. Include all of the pertinent information in an organized fashion.
What is Design Thinking?
Design thinking is the process of using design principles to solve problems in a creative way. It is about coming up with innovative ideas and solutions by understanding people's needs, the context, and the environment.
As you can see, this is not limited to the visuals and is tied into all aspects of a website. Check out more in this article, Web Developer VS Web Designer VS Web Builder.
What is Web Design Really?
Web design is a process of developing a website. It includes many things, such as designing the website layout for all devices, screen sizes and browsers, deciding on a colour scheme and typography, and choosing plugins that will work with the site. Web designers also have to decide on a logo that will represent the company.
Web design is not just about making beautiful websites. It's also about giving structure to content so it works well on different devices and in different browsers or environments. In addition to designing the layout, web designers must select colours, logos, fonts and images for their websites. They must also decide how their content should be organized in order to provide an easy-to-navigate experience.
A well designed website is an integral part of a brand's identity. It will serve as a reflection of the company's culture, values and strengths.
Web design is about more than just flashy animations and beautiful images. A good web design must be user-friendly, effective and easy to use. A poorly designed website can have a negative impact on the client's brand, sales and credibility.
Designing for Mobile Devices
Mobile phones and tablets have changed the way we use the internet. Users are more likely to access online content from mobile devices than from desktop computers.
Mobile web design is the process of designing a mobile website so that it is easy to use with a small screen. A mobile-friendly website will have features that are appropriate for the size of the phone or tablet, including text size, font type, and colour contrast.
The number of users accessing websites from mobile devices has increased in recent years. A large number of people now use their phones to do their banking, shopping, and browsing social media sites.
Therefore, it's more important than ever to design your website in a way that allows users to easily find what they are looking for on any device.
How Web Design Can Create an Experience that Your Customers Keep Coming Back For
"Web design is an often overlooked component of the customer experience, but it can be the one that keeps customers coming back for more."
The design of a website can make or break your customer's experience. A company's Web site should be designed to meet their goals and objectives by addressing their customer's needs and wants. The design must convey messages about what they offer, how it will benefit them, and why they should trust the company.
These characteristics should be evident in the home page, navigation, performance and usability.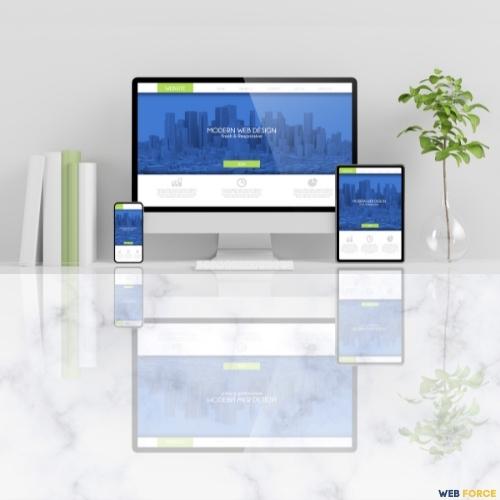 Key Design Areas On The Last 5 Years
User Interface (UI) Design. This refers to all of the interactive elements that are displayed on a screen, including menus, buttons, sliders, input fields, etc., as well as the visual layout of these items. It encompasses all parts of an application or website that are available to users who want to interact with it. Read more about this on UX Planet.
Responsive design is a web design technique that allows the layout of a site to change according to the device being used to access it.
Animation effects are created by manipulating images and video frames, creating an illusion of movement.
Multimedia elements are sounds, videos, music and other media included with text and images on a website or presentation.
Dynamic content is appealing because it can be updated quickly and effortlessly by publishing changes online.
Conclusion
Now more than ever has it become crucial to understand the evolving nature of design methodologies. There are many self-help, drag and drop website builders that will allow anyone to create a website, but it is our professional opinion, that if you truly want to grow your business and stay competitive online, you should get a web designer/web developer. Web Force has the most competitive rates and cheapest professional website package which we highly recommend if you really want to outshine your competitors. Check it out here