Identifying a Trusted Source
The internet is a vast and expansive place. With the amount of information and websites there are available, it can be hard to determine which sources you should trust. This guide will help you understand the importance of having trusted sources online, why they are necessary, and how to identify untrustworthy websites.
There are many ways that people can create fake content on their sites. Some try to make themselves sound more knowledgeable than they actually are while others might try to steal money from people by sending phishing emails or by pretending to offer services for free but then charge them once they provide their personal or credit card information.
Let's face it, we are bombarded with information from all sources on a daily basis. Some of the information is accurate and some is not. We need to rely on trusted sources to get the right type of information.
It's important to understand what will make a website trustworthy. The content needs to be accurate and needs to provide readers with additional links for more reading. It should be up-to-date or have content that will stay current in the future. It should also have a responsive design so that it can easily be accessed on any device, and should also have a clear privacy policy so that readers know how their data will be used by the site owner.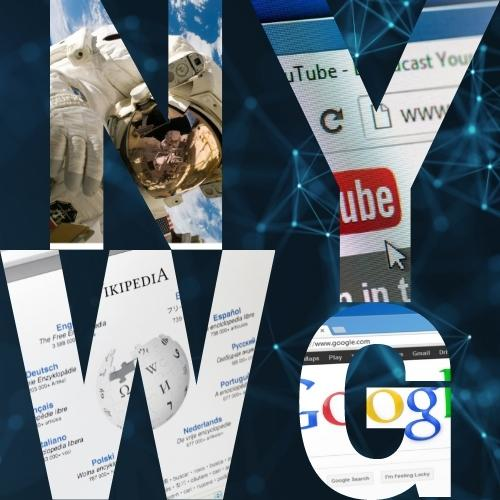 Websites like Wikipedia, YouTube and NASA are considered some of the most trusted sources on the internet today because they never alter content unless it is absolutely necessary.
Why Trustworthy Websites Matter in the Age of Social Media
When we talk about trust, we often associate it with the information that comes from reliable sources. We also think of websites that are reliable and trustworthy as those that are authoritative and credible.
Social media has changed the way people interact with one another and disseminate information. It is important to be aware of what is happening on social media, but not to put too much faith in it as a source of potential news or events.
In this age where you can find any information and social media is the primary platform for communicating with the world, we need to know that the website we are visiting is trustworthy. With a reliable website, you don't have to worry as much about false or misleading information. You also don't have to worry about your data getting hacked because it is only collected by the website when you choose to give it.
Online marketing has grown exponentially in recent years and businesses are investing more into digital advertising. This opens up opportunities for marketers to show their clients that they care about their needs too. There are many ways a business can do this, but one way is by providing a reliable source of information on their website.
How to Spot a potentially unsafe website
HTTPS
The SSL certificate is necessary for establishing a secure connection. It encrypts data passed between the web server and end user so that it can't be read by anyone else. A site with an SSL Certificate is more trustworthy because it has been verified by a third party.
An HTTPS or Secure HTTP protocol is used to establish a secure connection with the web server. The URL starts with "https://" instead of just "http://".
It's important to have an SSL certificate for your website because it encrypts data which adds security to your site, thereby making your website more trustworthy.
Padlock
The padlock icon that appears in the address bar of a browser indicates the security level of the site.
The icon is known as a "secure" badge and it lets you know that your connection is encrypted, and the data you submit to the site cannot be intercepted or read by anyone else.
URL Spelling
The URLs of websites are sometimes spelled incorrectly because people find it difficult to remember the correct spelling. These mistakes result in cyber attacks and pose a serious risk to the security of the website.
URLs are unique identifiers for web pages, but sometimes they are misspelled. This can lead to cyber attacks on your website that could put your site at risk by allowing attackers access to confidential information, like passwords or credit card numbers.
A type squatting is an example of an instance where a URL has been misspelled.
Reviews
A site is considered trustworthy when it has reviews. People tend to trust sites that have reviews more than sites that don't have reviews. How a business responds to good and bad reviews are also an indication of their trustworthiness.
Grammar and Spelling
Grammar and Spelling are essential for establishing if a website is trustworthy. The more accurate the site, the higher the likelihood that it will be considered trustworthy.
The website may have an authoritative voice, but without grammar and spelling being top-notch, readers will see your site as a lower quality product or service.
We recommend Grammarly which is easy to use and integrates well with popular browsers that helps you keep track of any grammar or spelling issues.
Google the URL
Often when you enter a URL into Google, you will find other people who have had experiences with that website. If someone else has found that a website is fake, untrustworthy, or illegitimate, you will be able to clearly see this in the search results.
Check the Privacy Policy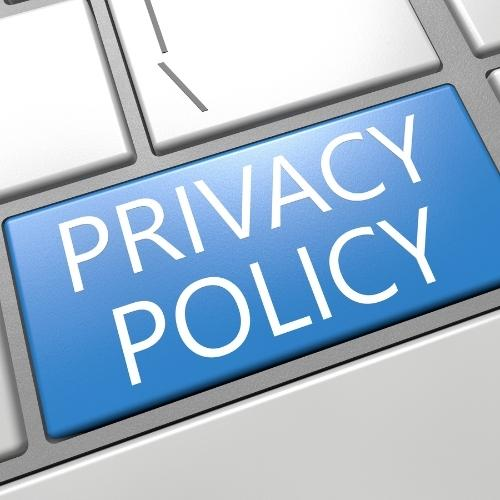 The privacy policy is what informs visitors to the site about how it handles their data.
The privacy policy is what informs visitors to the site about how it handles their data.
A good privacy policy should provide detailed information on the following:
– What kind of data will be collected
– How it will be used
– Who will have access to the data
– How long it will be stored on the site
It is also important to have an easy-to-follow privacy policy so that your website will be trustworthy. These policies should not be unnecessarily long or complicated.
The ease-of-use and strong privacy policy is a good indication that the website has good intentions.
Check out our Privacy Policy as an example of a well written one.
Intrusive Ads
Intrusive ads are annoying website visitors and make the website seem untrustworthy. One of the biggest problems is that these ads don't follow any standards, they can be extremely misleading.
This makes them seem untrustworthy to website visitors. Poor quality ads are also a problem because they don't follow any standards for what should be displayed on a website.
There are many intrusive advertising practices that have no place on today's web pages. Here are just a few of them: pop-up, pop-under, full page takeovers, interstitials, pre-roll video ads with sound before playing the content video, auto-play videos with sound or autoplay videos with sound on by default.
Citation
Website trustworthiness, accuracy, and consistency is one of the most important aspects of website development. They are very significant for potential buyers that are looking to purchase products or services from the company.
A website with high credibility will be more successful in establishing a strong customer base, which can lead to higher sales.
The citation of the website is one way to establish credibility on the internet. A citation ensures people can trust your information by cross referencing your details against the information on your social platforms.
Conclusion
The conclusion is that it is difficult to know if a website is 100% trustworthy or not, but these are some signs that can be used to help with the decision-making process.