Competitor Analysis Report
SEO Competitor Analysis | Website Ranking Comparison Report
Want to know what's working for your competitors? Discover the secret behind their website rankings through our SEO Competitive Analysis report. Analyze and optimize with ease!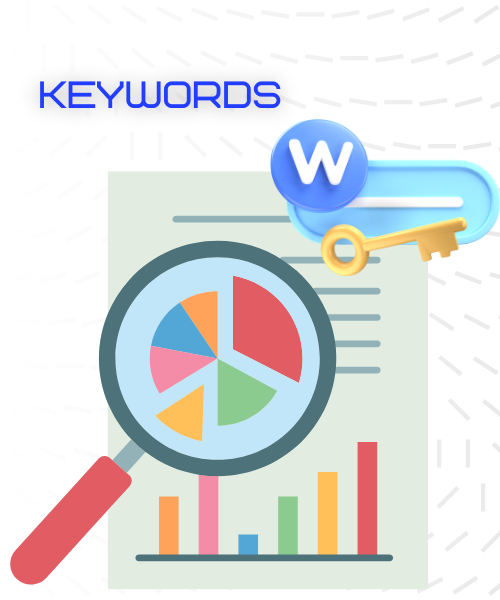 Keyword Analysis
Compare and analyze keyword performance.
Through an in-depth competitive analysis, you'll be able to compare and analyze keyword performance, uncover top ranking pages, identify strengths and weaknesses of your competitors' webpages, and detect potential areas for improvement. Additionally, by examining the SERP environment for each keyword, you can discover new opportunities to improve visibility and capture additional traffic through search engine optimization.
Backlink Analysis
Evaluate Competitors Backlinks.
Another key element of a comprehensive competitor analysis report is evaluating backlinks, citations, and social mentions. This helps optimize link building strategies since you are able to see where similar websites are receiving their inbound links from and measure the impact it has on their rankings. Additionally, you can use this data to discover new opportunities for outreach and expansion.
SEO Competitor Analysis
All Features
List of all features that will put your website ahead of competitors.
Competitor Website Traffic
Get estimated traffic based on the keywords your competitor is ranking for.
Search Volume
The overall search volume a keyword generates in South Africa or any other region that is used by your competitor.
Competitor Page Ranking
Know how well your competitor is ranking per page.
Keyword Comparison
See what keywords your competitor is ranking for and common keywords you and your competitor rank for.
Competitor Backlink Analysis
See all the websites that is linking back to your competitors website.
Link Building Opportunity
With a competitor backlink analysis report you can pursue the same websites to backlink with you.
More about SEO Analysis
Frequently Asked Question
Getting started with a competitor analysis.