Email Setup on Outlook, Android, and iPhone
In this guide I will cover all the basic email setup instructions for Outlook, Android, and iPhone as well as other useful information your business could benefit from regarding emails. The screenshots may look different to your screen because of the different operating system versions but it should provide you with a solid idea on what how to successfully set it up.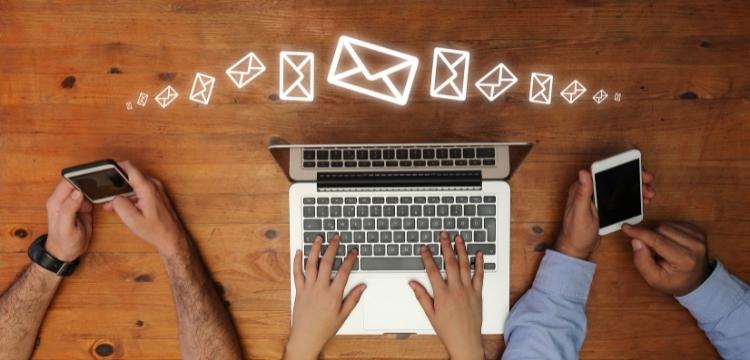 Differences Between Free Email Services and Custom Domain Emails
Setup
The setup of a free email account is almost always different to that of a custom domain email account. This is primarily because the tool which you are using, whether it be Gmail on your phone or Outlook on your PC, automatically detects the settings. For example, a Gmail email account will have the exact same server details for everyone's email account. So, this means it is easy for the software to prepopulate them and automatically setup your account.
Nothing stops you from setting up a free account the same way as a custom email account, though it will be longer.
Accessibility and Features
Because free email services are often run by large companies like Microsoft, Google, and Yahoo, they provide users with an attractive user interface and other useful features. It is customisable, easy to navigate, and the additional features might have been the main reason you signup up for an account. These features vary but common ones are a cloud storage facility and personalized news feeds. You may know this already, but free email accounts aren't totally free. You pay for it by using the respective company's services. Your online behaviour is tracked with the intention of serving you with targeted ads and other ways to get money out your pocket.
On the other hand, a customised domain email account is something that you purchase which is available from most web companies. This is either packaged with something else or as a stand-alone product. Where you purchase a customised domain email account from determines the server setup details. They are often intended to be used on email clients like Outlook, Thunderbird, Gmail app and so on. However, in some cases your service provider will provide you with direct browser access without an email client. This is generally a simple interface with the pure intention of sending and receiving mail.
For Business
Both options are reliable and if used and setup correctly can provide sufficient security. If you are looking for particular services for your business for example Google My Business or Microsoft Learning, then you are required to get their respective email accounts for the business. However, a customer facing email address should naturally be a customised domain email address. Assuming you are a small to medium business.
This tends to look more professional, adds a trust factor and gives the impression you are not just a fly-by-night company.
Can you use both a free and customised email solution?
Short Answer: yes
Long Answer: Often businesses start off with a free email account and later move over to a customised email address. The fear is that they will miss emails, so what you can do is setup a mail forward on your email so that all mail received by your free email account is forwarded to your new customised email address. Which you can also respond from so customers will now see the new email address.
For whatever reason, this can also be setup the other way around where all mail to your customised email address is forwarded to your free email address. However, in this case it is still always advisable to respond from your customised email address.
IMAP vs POP
You have seen this thrown around and know they are different types of email configuration. Which is better? Which is safer? And which should you use? These are common and often misinterpreted.
Here is a simple break down.
| IMAP | POP |
| --- | --- |
| Internet Message Access Protocol | Post Office Protocol |
| Newer Protocol | Older Protocol |
| Access all mail from any device. All mail is stored on the mail server. | Mail is downloaded from the mail server to the device then deleted of the server. Mail stored only on the mail server it was downloaded to. |
| If the device goes missing, all mail is still accessible. | If device goes missing, mail cannot be recovered from the server. [Generally] |
| Uses more server space | Uses less server space |
| Sent mail stored on server and accessible from any device. | Sent mail is only accessible from the device it was sent from. |
| Attachments are downloaded when mail is opened. | Attachments are automatically downloaded when mail is received. |
| Fully supported. | Limited support by some service providers. |
It's clear from the above that IMAP is the better, more flexible option. In cases where extreme confidentiality is required or the email server is locally hosted, POP is the better option.
Setting Up an Email Client
Outlook
Method 1
On the Outlook main window, click on File on the top left bar. This takes you to the below options. You and then select Add Account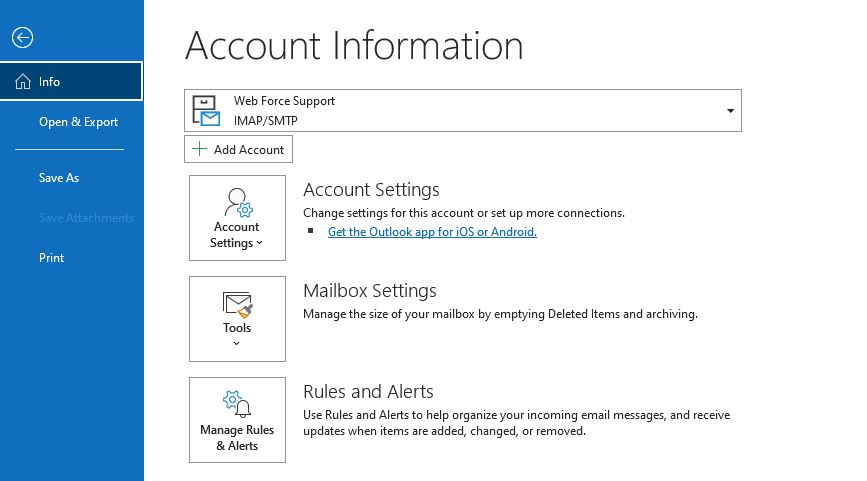 If you are setting up a free email account from Google, iCloud, Microsoft, enter your email address and click on connect. You will then be prompted for a password. Once entered, click next and your account should be setup and ready to go.
If that does not work for some reason OR you are using a customised email address, click on advanced options and tick the "let me setup my account manually".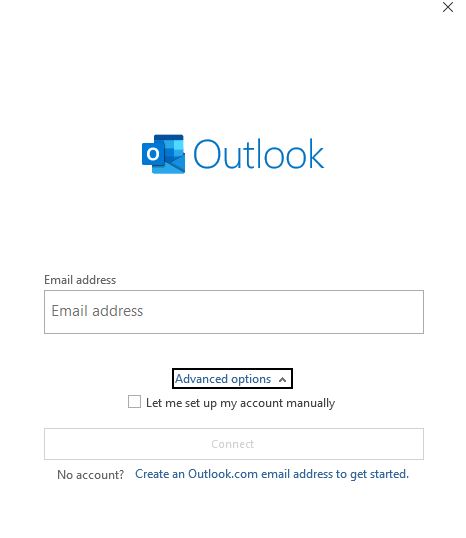 Select the relevant option. In this example we will use the recommended IMAP option for a customised email address.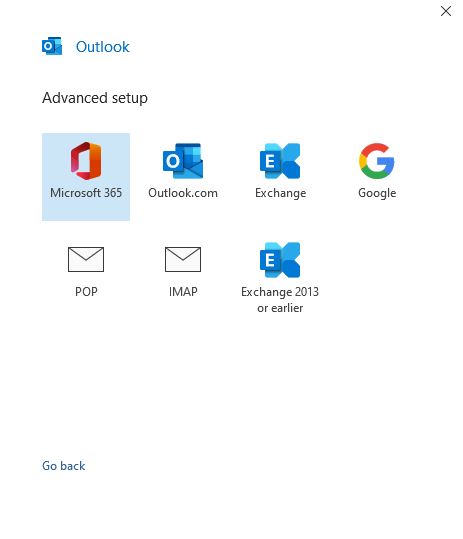 If the automatic setup option does not work, select edit settings which takes you to the below window. Here you will enter the details provided by your service provider. You must have been provided the Incoming Mail server settings and the SMTP or Outgoing Mail server settings with the respective port numbers.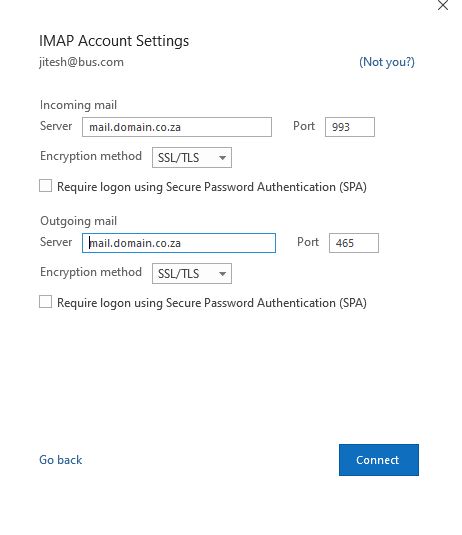 Setup complete.
Method 2
Sometimes setting up a new account on Outlook can be troublesome and you need to setup an account with Outlook Closed. So do this, close Outlook and go to the control panel options. Then select Mail (Microsoft Outlook).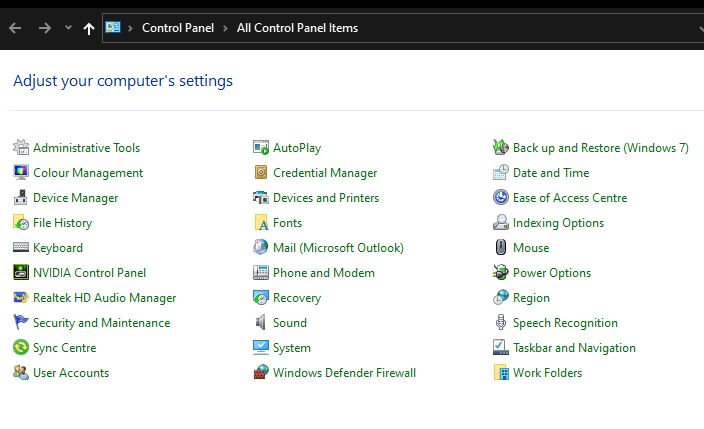 From this window, select Email Accounts.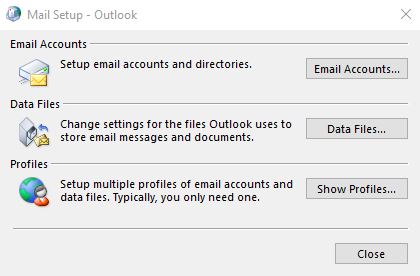 From this window under the Email tab, select New…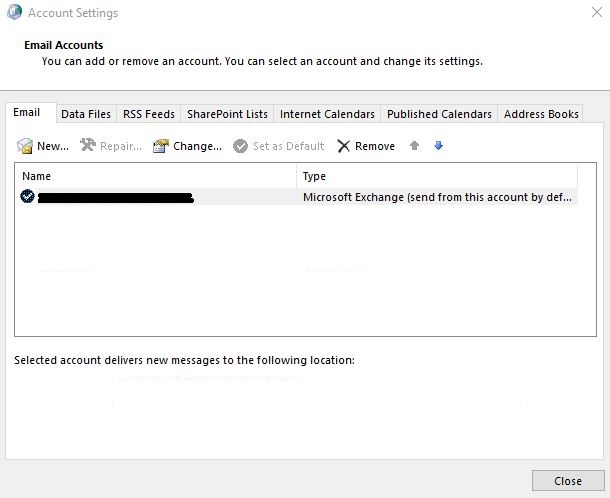 Then select manual setup.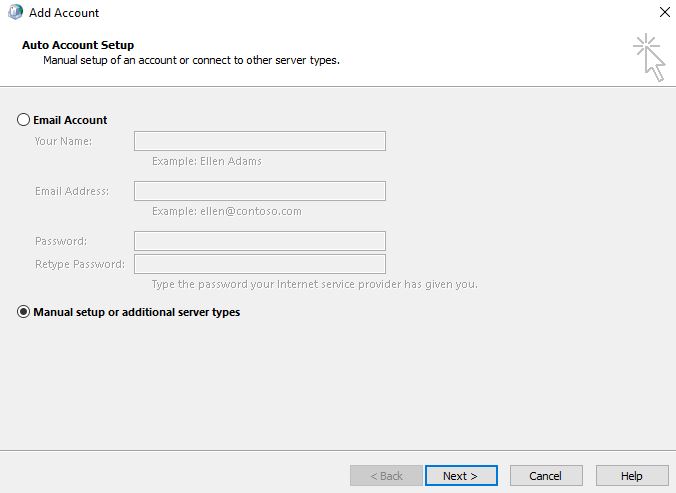 Then POP or IMAP and next. In the next window you will need to enter your server settings provided as shown below.
Setup complete.
Android
Setting up an email account on android is fairly similar regardless of the app you are using. In this example I will be using the Gmail app to setup a customised email address.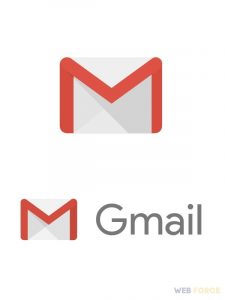 When you open up Gmail, select the icon from the top right on the screen. Then select the Add Another Account.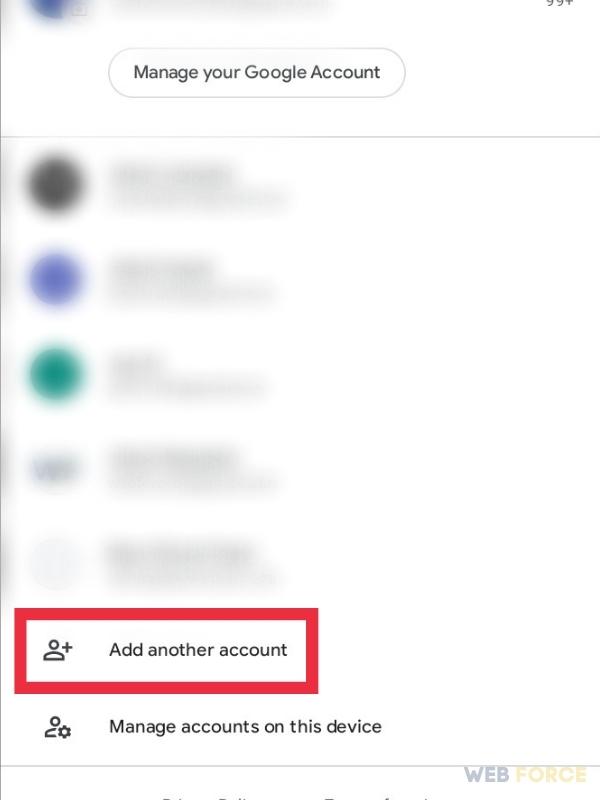 Select the Other option.
Enter the email address and select Manual Setup.
You will be prompted to enter the server details for the Incoming and Outgoing server. Enter the details as provided by your service provider.
Setup complete.
iPhone
Go to settings and select Passwords and Accounts
Then add accounts
Then select other.
You will be prompted to enter the Incoming and Outgoing server details.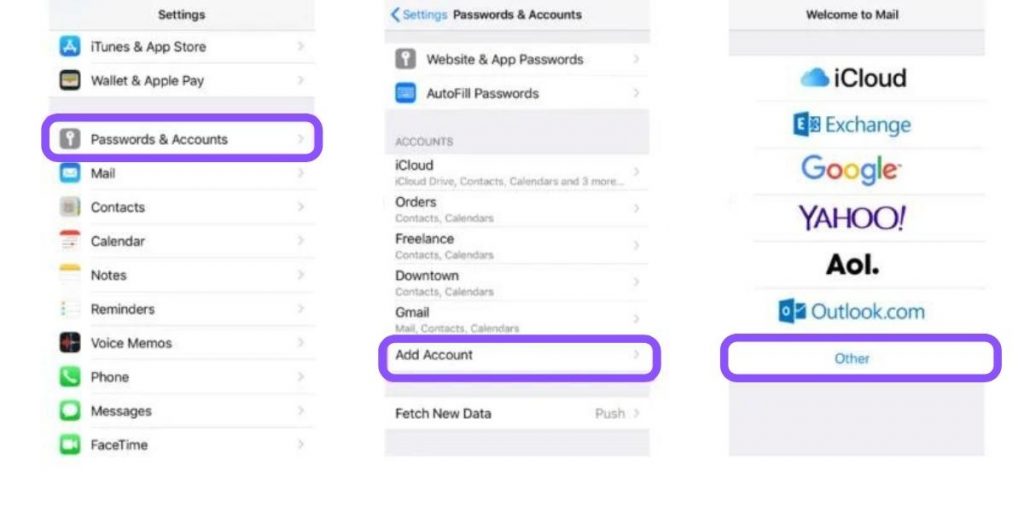 Setup complete
Troubleshooting
If you are still experiencing an issue, here are common issues you can check for.
You have an active internet connection. Open a new website on your browser to test.
Check that your username and password are correct. Test this out by logging onto the browser login provided by your service provider.
Confirm the server details are correct with your service provider.
Security
Use Secure Ports
Ensure that you are using SSL or TLS for your incoming and outgoing server configuration. Do not use port 25 for SMTP (Outgoing) mail.
Credentials
Your details should never be shared, and you should be using a secure password that contains upper and lower case, numbers, and special characters.
Accessing emails from a safe device
Always access your mail from a device you trust. Even though you may be using secure ports for your email connection or accessing it from a private browser, if the computer is compromised, your account is at risk.
Opening attachments
If you do not know the recipient, do not open any attachments, period.
Summary
At Web Force we use Postmark, a fast and easy to use mail delivery system that increases delivery of your bulk emails.
Hopefully this article has proven insightful to you. Contact Web Force here if you would like some advice on setting up your email or if you are looking to get a customised email solution for your business.