Top South African Online Business Directories
But why use an online business directory?
You may be wondering why I need to use online directories when I can use Facebook, Twitter, or Instagram to market my business. The answer is simple. More exposure.
Big tech has certainly cornered the market with online business advertising but there is still room for local directories. Think of it like this, the more places your business features on a website out there, the more people get to see it. Since most directory services are free, it doesn't hurt to list on them.
This can also be essential if you have a website as online directories provide you with a backlink to your own website. If you are familiar with SEO's then you know that backlinks help your Google search ranking.
Essentially 2 types of online Business Directory Services
There are a few local directories that offer additional services if you are willing to pay for them. My advice is if you have to spend money on online directory services, do so if it will help your business brand image in the long run. There is no point spending money on something that helps you for a moment or on a service very few people are going to see. You might as well spend money on boosting your post on Facebook or on a Google ad which will give you a bigger bang for your buck.
Some directories have taken it a step further to become more than a directory, they have featured reviews, articles, news and so on to provide users with rich content. Getting your business on this type of directory may come at a cost but worth it if they are popular enough.
Removing Information
Lastly, if you need your details removed from any directory service for any reason, simply contact them directly and they should oblige. If any online directory service fails to comply with your request after you have proven your identity, you can file a complaint with the information regulator body. This body (South Africa) was formed to enforce compliance by both public and private entities of the access to information act and POPI act. Read more here. 
When it comes to directory services run by people or companies outside South Africa, take caution as you have very little control over how your data is managed with very little to no recourse.
The below list of directories has been divided into local and international owned and managed sites. Note that Web Force has not been paid to promote any of the below websites. As with all of your online behaviour, take the necessary precautions when visiting new websites or entering information into website forms. To know if a website can be trusted or not read more here.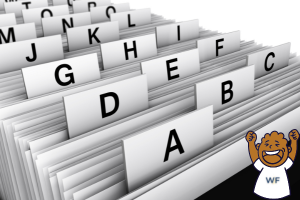 Listing of Directories
1.2.South African Owned and Managed
1.2.Internationally owned and managed
1Note that many sites have their details redacted or not visible on their website so I do accept that this list may not be 100% accurate in terms of being local or international.
2The list is not in order of ranking.
At the time of writing, there were more directories I had come across which have been omitted for the following reasons.
If you would like your directory here or want help setting up your own directory without any coding, drop me a message at online@webforce.co.za.